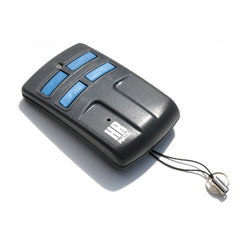 Universal Rolling and Fixed Code, Multi Frequency, Multi Brand, Self Learning 4-Channel Remote Control
The Multi 2 is a cutting edge, long range, rolling and fixed code, multi frequency, multi brand, self learning 4-channel remote control which can be programmed from your original brand remote control. Easy programming instructions are included.
Some of the rolling code remotes that can be duplicatead:
Specifications:
1x Rolling/Fixed Code, Multi Frequency Remote Control.
Battery and key ring included
Distance: Up to 160 meters